Welcome to sprains Guide
Sprains Article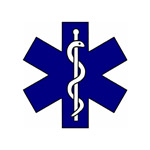 To bookmark this article for further reading, click here.
Back Sprains: Prevention Is Key
Back sprains and back strains are common injuries and most people will experience both at some point in their life time. However, back sprains and strains are definitely something that can be prevented with some care and attention during activity and daily practices.
The most common way to obtain a back sprain is through overloading the back muscles. This typically happens by lifting something too heavy or lifting something improperly. However, back sprains can happen during athletic activities, slips and falls, or car accidents.
Back sprains can be quite painful and once a strain has happened once, the chances of it happening again are increased. Therefore, prevention of back sprains should be practiced, especially for people who are prone to back troubles, like really tall people.
So, here are some prevention tips for back sprains and strains. There are five key tips that come from the spine universe.
1. The first tip is to keep correct posture. The back should be straight and the shoulders rolled back. There should not be a curve in the spine forward at all. Proper posture ensures that the back experiences as little stress as possible.
2. The second tip is to participate in regular exercise. If back problems are a concern a great way to develop strong muscles without a lot of pressure being put on the body is to swim. It is also important to develop strong core muscles because the core muscles keep the body as stable as possible.
3. The third tip is to not smoke. The nicotine found in smoking actually stops the oxygen from getting to the spine. Oxygen should be considered the nourishment for the spine.
4. The fourth tip is to eat a balanced and healthy diet and to maintain a health weight. Maintaining a healthy weight keeps the back from experiencing more stress and weight.
5. The last tip is a combination of things but is referred to as common sense things. For instance, having an ergonomic work area, using proper lifting techniques, and always wear a seat belt.
Back sprains can really disrupt someone's life and mobility. These preventative tips are sure to help ensure that back sprains occur as little as possible. Back sprains of course are not one hundred percent preventable, but it does make a difference to practice these healthy steps.
If a sprain does occur, there are many different treatment options but the most important thing to remember is rest. It is important to rest an injury so that it does not get worse.
A visit to the doctor or chiropractor is suggested to make sure that it is not something more serious like a pinched nerve or a slipped disc.
Sprains News